Old Location:
664 Palm Springs Dr.
Altamonte Springs FL 32701
New Location:
512 E Altamonte Drive
Altamonte Springs FL 32701
Our State of the Art Up-to-Date Technology Office
Monday 7:30am - 6:00pm
Tuesday 7:30am - 6:00pm
Wednesday 7:30am - 6:00pm
Thursday 7:30am - 6:00pm
Friday 7:30am - 5:00pm
*Saturday 7:30am - 1:30pm
*First or Third Saturday of each Month
​
Anexity-Free Sedation Dentistry
ABOUT US
We are committed to providing exceptional service from the moment you walk in. We will listen to you first and address your needs and concerns. We are here to work with you every step of the way towards a healthier smile.
​
​
​
​
Our dentists have decades of experience and advanced training. We offer advanced dentistry in order to serve you our very best. Our commitment to helping you achieve a lifetime of happiness is what we do best.
​
Wouldn't it be wonderful to never dread the dentist again? That's only one of the many benefits of sedation dentistry at our office. And if it's been a while since your last dental visit, Dr. Weinstock can correct any resulting damage or decay, usually in just one or two visits to our Orlando area office.
Whether you need a cavity filled, dentures fitted, cosmetic procedures to whiten your teeth or fix a chipped tooth, you'll be amazed at how much dental work can be accomplished while you are calmly sedated. If dental phobia has kept you from getting the care you deserve, phone our Orlando sedation dentistry office today at (407) 834-6446 or complete a simple online form to schedule an appointment.
Clear Invisalign & Metal Braces
OUR DENTISTS
Dr. Weinstock has received an education that has given him this perspective to help his patients. His education includes:
Undergraduate education at Emory University, University of Florida, and University of Miami

Doctor of Dental Science (DDS) from the University of Tennessee College of Dentistry

Master of Professional Studies (MPS) in Biomechanical Trauma from Lynn University

Continuing education in Dental Implant placement from Harvard University School of Dental Medicine

Continuing education in Sedation Dentistry at Albert Einstein College of Medicine

Fellow and Diplomate American Academy of Pain Management
When added to his considerable experience, this educational background can give you full confidence in the excellence of Dr. Weinstock's knowledge about proper dental care.
Sedation Dentist for Maximum Comfort
Orlando sedation dentist, Dr. Weinstock is dedicated to the maximum comfort of all our patients. This begins with a caring and compassionate attitude. He can help all our patients feel maximum comfort with their experience: no matter what problem or concern you are facing with your teeth and gums, he has seen it before, and know it will turn out well.
But if you cannot share our calm perspective, perhaps because you have had a previous bad experience with a dentist, we offer Sedation Dentistry to help you achieve calm.
​
The Consultation
The oral sedation process begins with a thorough consultation with Dr. Weinstock on your experience with dentistry, whether you will benefit from oral sedation, your goals for oral sedation, and your medical history. We want to make sure that you're a good candidate for oral sedation.
Once we've determined that oral sedation is right for you, we will prescribe medications for your next appointment based on how long your general dentistry or cosmetic dentistry procedure is likely to be and your medical conditions.
​
​
As modern dentistry becomes better, we expect that fewer people will experience dental anxiety.
But if you are looking for an Orlando area dentist who can help you overcome anxiety with sedation dentistry, please call (407) 834-6446 today for an appointment with Dr. Michael L. Weinstock.
My first visit was great! From Iris making me feel like an old friend and taking care of me to Angel explaining every step and very comfortable to talk to! The DOC was great and answered all questions I had. I will be back and will refer this practice. - Andy
It was an excellent experience from the time you walk in the door. Not only is the staff friendly, but they make you feel right at home. The hygienist was friendly and did a thorough job. The doctor was extremely knowledgeable and took the time to explain things and was very conscientious. It was an outstanding service all around. - Deborah
My hygienist was great. Cleaned my teeth and gave me good advice on how to brush that I did not know. After going to another dentist for many years, I felt very comfortable with the staff and confident that they were extremely professional. I knew I was in the right place. -Sally
Scroll Down and keep Smiling
CONTACT US
New Smile Dentistry of Altamonte Springs
512 E Altamonte Drive
Altamonte Springs FL 32701
407-767-8000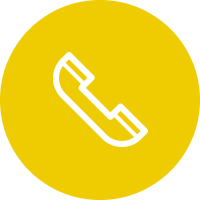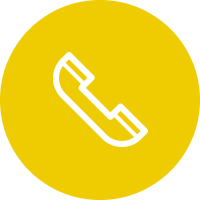 E-mail Sedation Dentistry